Attorney Profile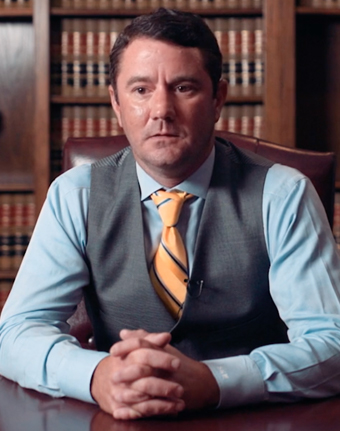 Samuel 'Chuck' Ward, Jr. is a solo practitioner in Louisiana. After graduating from Southern University Law School Center, Ward joined the prestigious firm of Unglesby and Marionneaux. Two years later, he opened his own practice which has quickly grown throughout Louisiana, in both State and Federal Courts. Ward has represented over 1000 clients in his short tenure as a practicing attorney. While handling civil actions ranging from train wrecks to product liability suits against gun manufacturers, his primary focus is criminal defense.
He has represented physicians, police officers, servicemen, attorneys as well as professional musicians with success. However, he prides himself on representing the poor and underprivileged when called upon. At 27 years old, he tried his first murder case. The case was done pro-bono and ended in a hung jury. In 2011, Ward again stood at the side of the indigent and innocent. Following the trial, the jury found Ward's client "not guilty" of second-degree murder by a unanimous verdict in less than 55 minutes. (LA is one of two states that do not require a unanimous verdict).
Ward also represented the Atchafalaya Levee Board, acting as a liaison between the Board and the Louisiana Legislature. Ward is a member of the National Association of Criminal Defense Lawyers, the Louisiana Association of Justice, the Louisiana State Bar Association, Louisiana Association of Criminal Defense Lawyers. He was also a member of the CJA Panel in the United States Middle District Federal Court and a Public Defender in Clinton, Louisiana.
Chuck was recently named to "Top 100 Trial Lawyers" in Louisiana by the American Trial Lawyers Association, "Rising Stars" by Super Lawyers Magazine and Top 40 Under 40 by the National Trial Lawyers, and now Super Lawyers again.